Huizhou KTC Rated as Integrity Demonstration Enterprise
Source:KTC / Send time:2020-01-09
On January 9, the Administrative Committeeof Huinan Hi-tech Industrial Park held the launching ceremony for the mascot and logo of the credit demonstration park and the park integrity recognition conference in the lobby of the Industrial Park. At the conference, Huizhou KTC Technology Co., Ltd. was awarded the honorary title of Integrity Demonstration Enterprise by the Administrative Committee.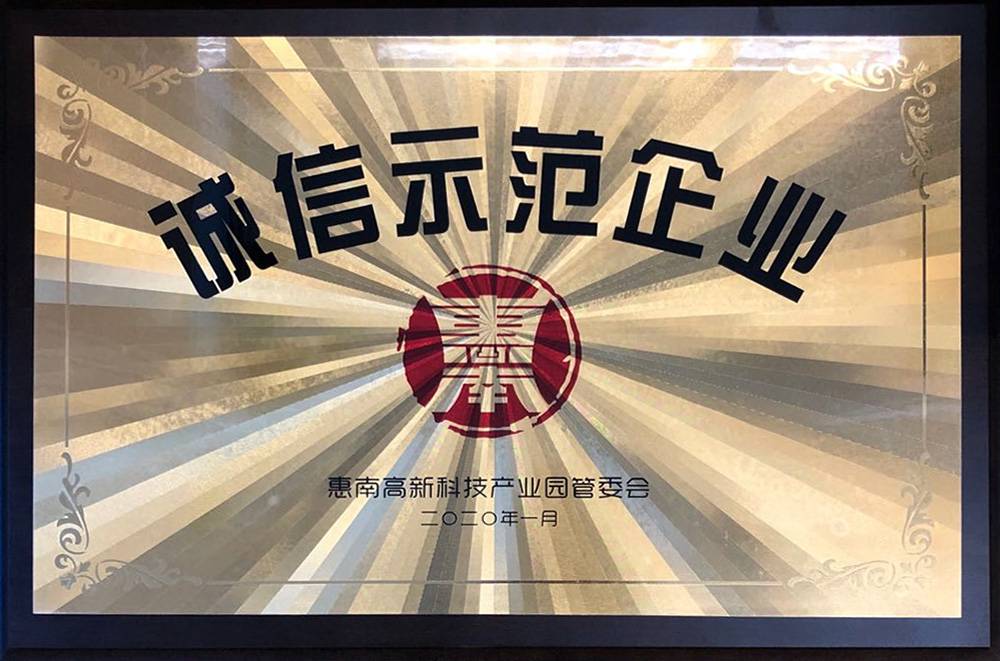 It is reported that in October 2019, Huinan Hi-tech Industrial Park, as the city's credit demonstration park, held the launch ceremony of the Credit Huinan platform and the 2019 Huinan Integrity Week.
In January this year, the Administrative Committee of Huinan Hi-tech Industrial Park announced and awarded those enterprises that have performed well in terms of quality and integrity among the scientific and technological enterprises which have signed the first batch of Letter of Commitment in the test run for enterprise credit. Huizhou KTC Technology Co., Ltd. was listed among such enterprises and awarded the honorary title of City Demonstration Enterprise.
Follows KTC's operation philosophy — "honest operation, focus on quality and service[01] ", Huizhou KTC Technology Co., Ltd., constantly enhances its capability in innovation and development, improves and builds a smart manufacturing system, focuses on developing high-quality products, adopts strict production management, strengthens the quality stability and reliability of products and services, and provides customers with high-quality smart display products and solutions. In the future, KTC will continue to fulfill its social responsibility, maintain a good reputation, and contribute to the construction of a credit demonstration city and the development of a social environment characterized by integrity.