Forge Ahead to Achieve Feats! KTC Listed in "China's Top 10 Color TV Export Enterprises" for Three Consecutive Years
Source:KTC / Send time:2019-12-04
On December 4, 2019 China Electronics & Household Appliances Global Business Forum was held in Grand Pacific Hotel in Yuyao. Focusing on the theme of "build our prosperous future through the Belt and Road and global distribution", experts and representatives were invited from different regions, fields and household appliance enterprises including KTC, to talk about domestic and overseas situation and industrial development trend.
Confronted with this year's new situation of global economy and trade, KTC deeply analyzes the market demand, continuously expedites the upgrading of products and technologies, and actively develops and maintains the domestic and overseas customer relationships, so it has realized balanced development in domestic and overseas markets. Therefore, KTC has been listed in "China's Top 10 Color TV Export Enterprises" for three consecutive years. The honor clearly indicates that KTC has been widely recognized by domestic and overseas markets in product quality, product service and product technology innovation.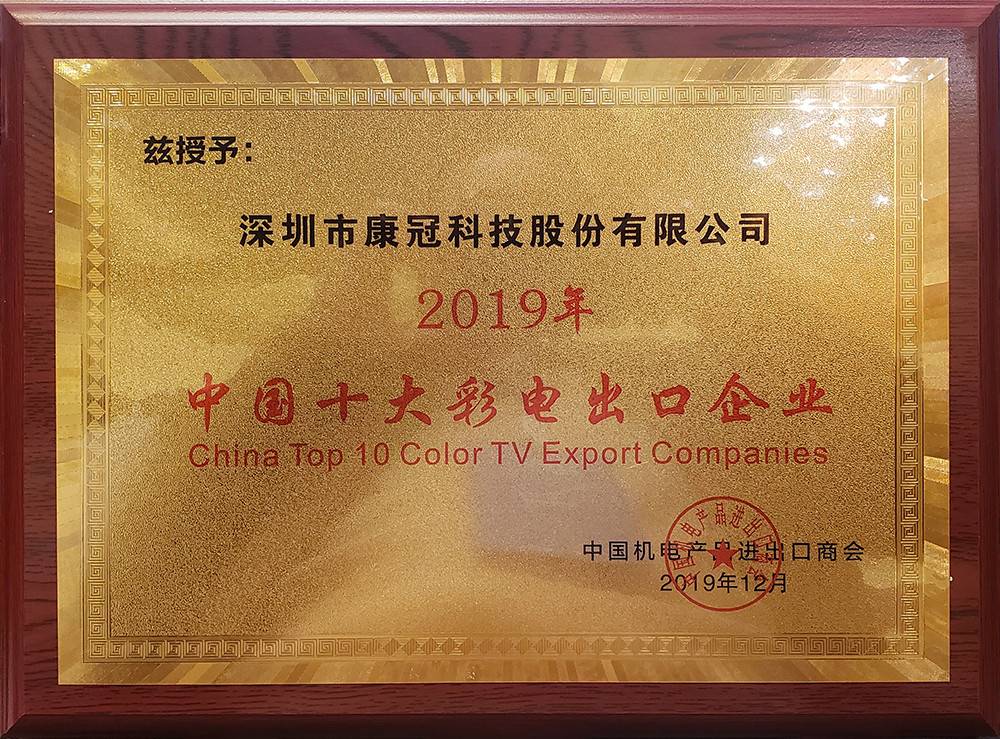 KTC always sticks to the operation philosophy of "honest operation, focus on quality and service", taking it as a magic weapon for corporate reputation to provide customers with high-quality smart display products and solutions. Deepening transformation and development, KTC devotes itself into industrial restructuring and product quality improvement and attaches importance to the key role of technology centers in science and technology innovation. In addition, aiming at standardized and refined systems of intelligent manufacturing and products, KTC optimizes technologies, refines processes and strengthens control, focusing on quality and efficiency. By this, KTC improves the quality of products, and the stability and reliability of services, laying a solid foundation for corporate steady development and making KTC a brilliant brand.
Hard-earned honor spurs the enterprise to keep moving on. Maintaining its own advantages, KTC will seize opportunities to push forward the development of technology-based products and further accelerate branding and internationalization, thus promoting its high-quality development and globalizing China's intelligent manufacturing. In the future, KTC is believed to bring more unexpected breakthroughs and innovations. Adhering to the mission of "improve living condition with technology", KTC will produce more high-quality products for the benefit of the society.